REVERSE OSMOSIS: MODERN TECHNOLOGY IN TANGENTIAL FLOW FILTRATION
Since the 1980s, reverse osmosis installations have been used for water treatment. The consistent development of module technology makes reverse osmosis a state-of-the-art technology in many areas for the treatment of fully or partly demineralised water.

EnviroDTS reverse osmosis installations are perfectly adapted to the customers' requirements. Grading of modules in the permeate and concentrate area of the installations as well as application of the most diverse module variants let the EnviroDTS reverse osmosis installations play an important role when it comes to operating costs reduction. The wastewater of EnviroDTS reverse osmosis installations nowadays only amounts to 10–15 % of the feed water.

The exact control and monitoring of the reverse osmosis process stages guarantees safe and precise adherence to the required water quality. Conductivity values down to 0.3 µs/cm can be obtained.

Usually, groups of modules are installed that can be connected and disconnected individually so that there is always the right amount of water for the different operating modes.
Zweistufige Umkehr-Osmose mit je 5000 l/h, 80 % Permeatausbeute, Hereaus GmbH Bitterfeld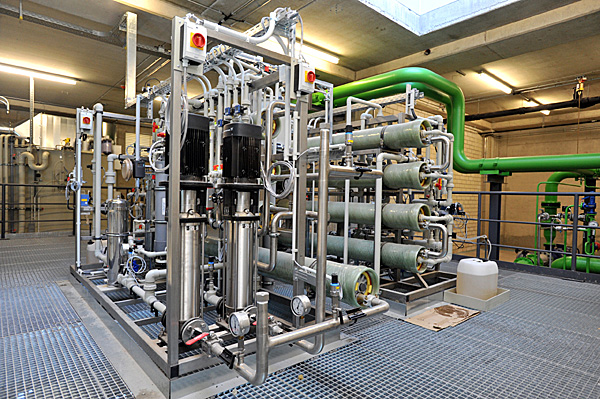 Zweistufige Umkehr-Osmose mit Konzentratstufe und Membrantgasung, 5m³/h , PD-energy GmbH, Bitterfeld-Wolfen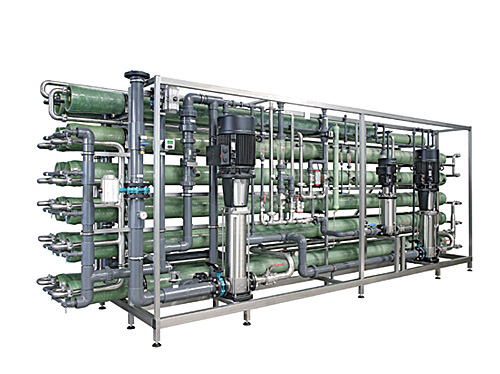 Kokerei Prosper, Deutsche Steinkohle AG , Bottrop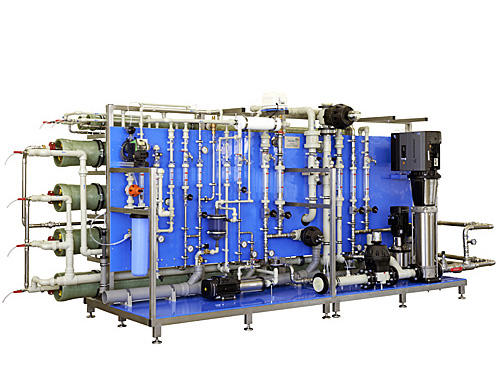 Zweistufige Umkehr-Osmose mit Konzentratstufe, Typ Eco-line mit 10m³/h, Daimler Benz, Sindelfingen