INDIVIDUAL PLANT ENGINEERING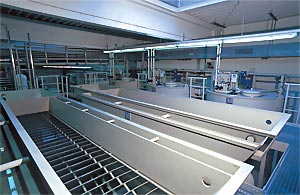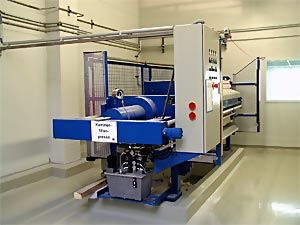 EnviroDTS has been offering individually planned plants for more than 30 years.
If series produced compact plants are no longer suitable, we plan and manufacture individual plants that are custom-tailored to our clients' requirements.

An example for this sensible approach is the plant that has been manufactured for Heraeus Quarzglas GmbH in Kleinostheim.

The task was to wash out fluorides and heavy metals from production rinse water.
The reactor tanks with 10 m3 each serve to add reaction chemicals.
The capacity of the downstream, two-line inclined plate clarifiers is 15 m3/h each. By means of a chamber filter press, the sedimented sludge is dewatered. The filter cake produced is conveyed into a disposal container below the press.